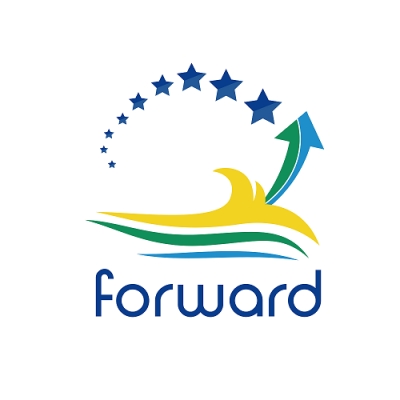 Últimos cursos FORWARD relacionados con la preparación de propuestas Horizonte Europa
El proyecto H2020 FORWARDy el Vicerrectorado de Investigación y Transferencia de la ULPGC organizan seminarios online para la captación de fondos europeos en I+D+i relacionados Horizonte Europa.
Estas actividades están enmarcadas dentro del paquete de trabajo tres (WP3) del proyecto, dedicado a la creación e implementación de 8 Grupos Temáticos que aglutinan a entidades y sectores de la cuádriple hélice de las 9 RUPs, y que tienen como objetivo el establecimiento de sinergias y networking para la preparación de propuestas de I+D+i colaborativas.
Los seminarios serán impartidos online por consultoras y contará además con la experiencia de investigadores, que actualmente ejercen como Subcoordinadores de dichos grupos temáticos. Estos son los seminarios previstos:
- Training 3 : "Setting up a project. Writing a proposal " – May 18, 2022. 13:00 (Brussels time)
- Training 4 : Management of a European project and the new expectations of the European Commission (equality between men and women, FAIR protocol for data, Communication and promotion of the results of European projects) – May 20, 2022. 13:00 (Brussels time)
- Training 5 : International collaborations (networks, management, opportunities, ORs) know how to create and maintain your network – June 13&15, 2022. 13:00 (Brussels time)
El proyecto FORWARD (Fostering Research excellence in the outermost regions), financiado por el programa H2020, tiene como objetivo incrementar la participación en proyectos europeos de las entidades establecidas en las RUPs.
Este curso está dirigido a la comunidad investigadora, empresas, gestores de proyectos, administraciones públicas y en general a todo interesado en la participación activa en proyectos europeos.
El link a los seminarios será enviado a los inscritos antes del evento.
Puede realizar su inscripción a través del formulario que pueden encontrar en el siguiente enlace:
18 May 2022