Our Networks
To enhance the fulfilment of its mission, the Canarian Scientific and Technological Park Foundation of the University of Las Palmas de Gran Canaria has entered as member of different networks that allow to improve the connection between companies and research groups of the ULPGC.
---
CIDE Network: Network of Centres for Innovation and Enterprise Development

The CIDE Network is an initiative of the Government of the Canary Islands, cofinanced by the Canarian Agency for Research, Innovation and the Information Society and the European Regional Development Fund in a 85%. The Canary Islands moves forward with Europe.
---
APTE: Association of Science and Technology Parks of Spain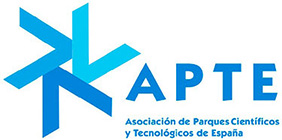 ---
Network of European Offices (RedOE) CRUE Spanish Universities

The Network of European Offices (RedOE) is an initiative of the Sector Commission of Crue Spanish Universities for R&D and innovation that aims to improving the participation of Spanish universities in the different European R&D and innovation initiatives, with special attention to Horizon 2020, as well as in other international cooperation programs in R&D and innovation.
---
EURAXSS Network: European Network of Service Centres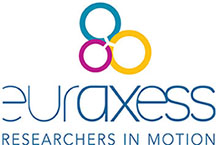 ---
OTRI Network: KNOWLEDGE TRANSFER OFFICE NETWORK (OTRI) of Spanish universities.

---
UCC+i Network: Network of Units of Scientific Culture and Innovation.




Project financed by the Ministry of Education and/or Ministry of Science and Innovation (Plan E-Government of Spain), in the framework of the Program Campus of International Excellence. It has also been supported by the Innocampus program of the Ministry of Science and Innovation and the European Union (ERDF funds).
---
International Association of Science Parks and Areas of Innovation (IASP)