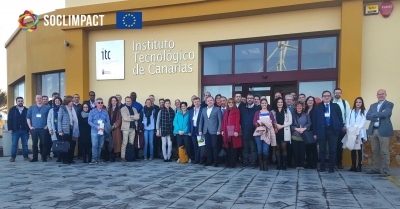 SOCLIMPACT project kicked of last week in Gran Canaria, Spain | Reunión de arranque de proyecto SOCLIMPACT, en Gran Canaria
El proyecto SOCLIMPACT, enmarcado en el programa H2020 de la Comisión Europea, liderado por la Universidad de Las Palmas de Gran Canaria y gestionado por la Fundación Canaria Parque Científico Tecnológico de la ULPGC, celebra su primera reunión en Gran Canaria.
SOCLIMPACT is a new H2020 project which joined the decarbonisation portfolio of projects funded by the EU. SOCLIMPACT aims at modelling downscaled climate change effects and their socioeconomic impacts in European islands for 2030–2100, in the context of the EU Blue Economy sectors. It will assess corresponding decarbonisation and adaptation pathways, complementing current available projections for Europe, and nourishing actual economic models with non-market assessment.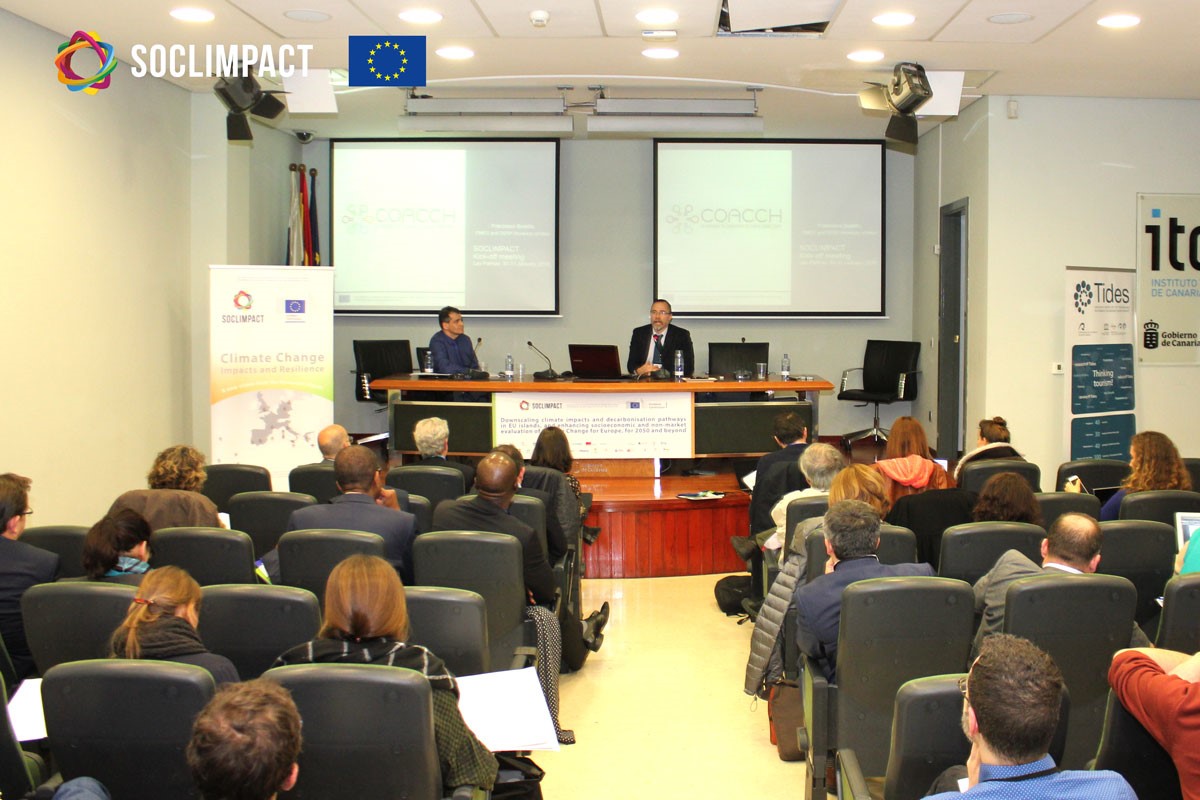 The specific focus on islands is very important. Indeed, the warming of the climate system is unequivocal and continued emission of greenhouse gases will cause further warming and changes. Islands are particularly vulnerable to climate change consequences, and the coarse spatial resolution of available projections makes it difficult to derive valid statements for these specific regions. Moreover, science-based information about the economic impacts of climate change in marine and maritime sectors is scarce, and current economic models lack of solid non-market assessment. Policy makers must have accurate information about likely impact chains and about the costs and benefits of possible strategies to implement efficient measures.
SOCLIMPACT will enable decision makers from represented islands to get a sound knowledge about the possible climate induced impact chains, and a comprehensive evidence-based framework for research and policy. By using EU islands as living labs with a high replicability potential, SOCLIMPACT will provide stronger methodologies to better measure and asses the associated costs, benefits and risks of global climate change in other EU coastal regions.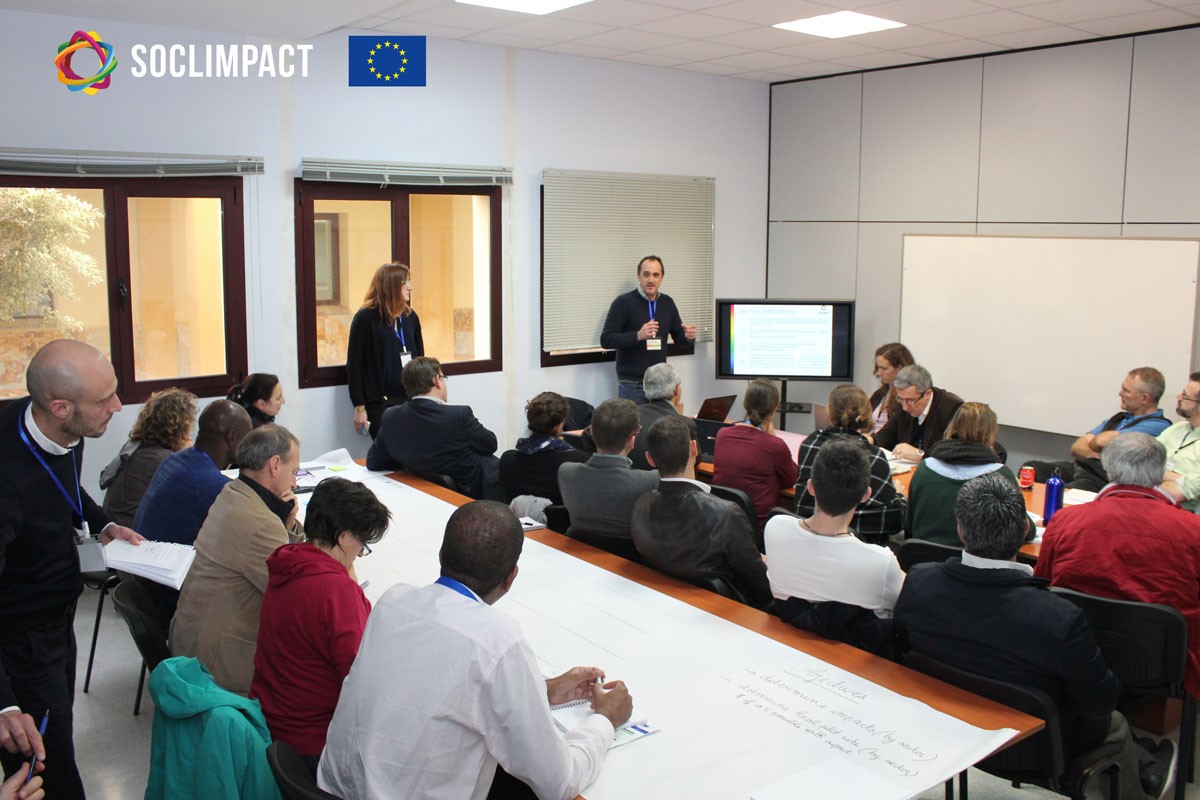 SOCLIMPACT is led by UNIVERSIDAD DE LAS PALMAS DE GRAN CANARIA through its University Institute of Tourism and Sustainable Economic Development (Tides). The consortium involves 24 partners representing 12 EU islands and archipelagos: Cyprus and Malta; Baltic Islands, Balearic Islands, Sicilia, Sardegna, Corsica, Crete, Azores, Madeira, Canary Islands and French West Indies. The Project will last 36 months for an EU contribution of 4.5 million euros.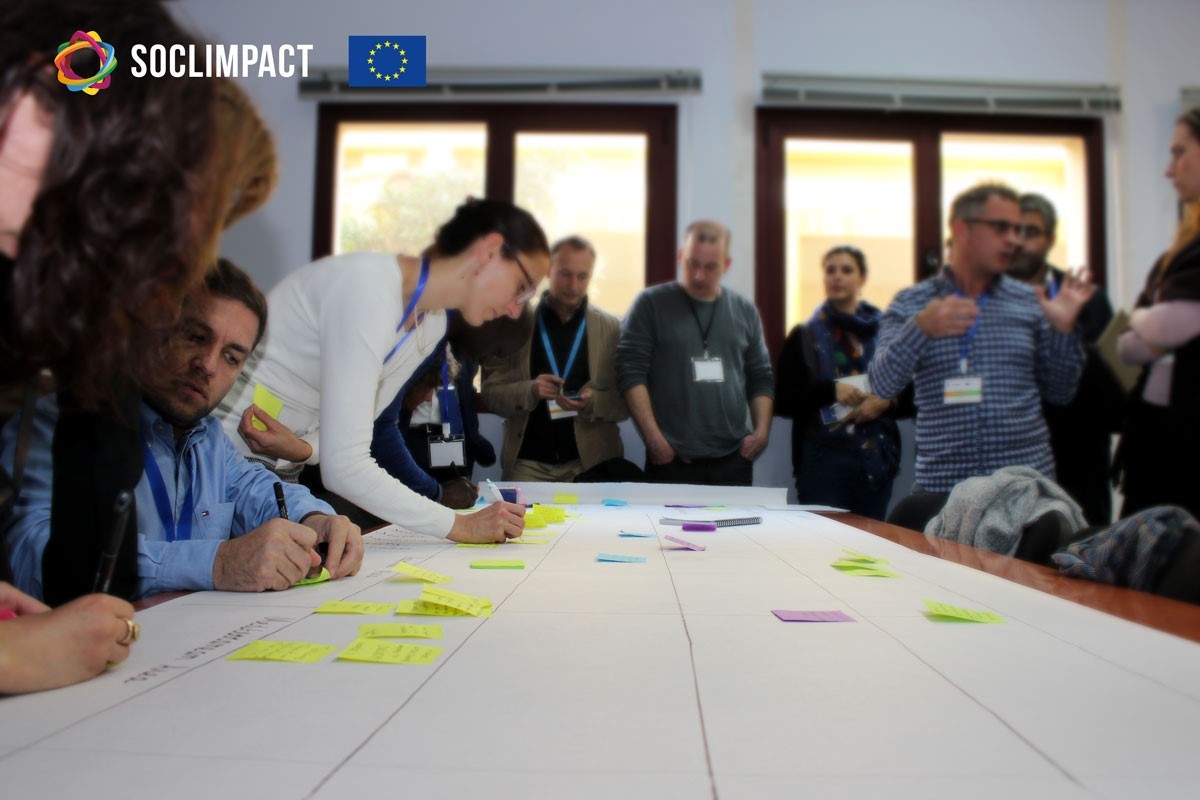 The coordinator of the COACCH project attended the kick off. Indeed, both projects funded under the same topic (Pathways towards the decarbonisation and resilience of the European economy in the timeframe 2030-2050 and beyond, subtopic c - The risks and costs of climate change for Europe) are interested in building synergies.
Both coordinators will also be participating in the Decarbonisation workshop co organised by DG RTD and EASME and which will take place in Brussels on the 7 February 2018.
Follow SOCLIMPACT
http://soclimpact.org/
https://twitter.com/soclimpact
07 Febrero 2018