Elittoral Estudios de Ingeniería Costera y Oceanográfica, S.L.N.E.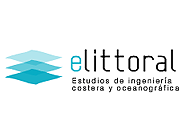 elittoral® pretende convertirse en una consultora de referencia, nacional e internacional, en servicios en el ámbito marino, manteniendo un continuo crecimiento, posibilitando el desarrollo de las competencias profesionales de nuestro equipo.
Dirección
Dirección: C/ Practicante Ignacio Rodríguez, s/n, Edificio Polivalente II, primera planta, oficinas 1, 2, 3 y 4
Ciudad: Las Palmas de Gran Canaria
Código Postal: 35017
Isla: Gran Canaria

Contactar
Teléfono:
0034 928 457087
Fax:
0034 928 457088
E-mail:
Web:
www.elittoral.es/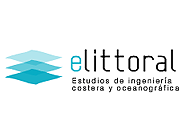 Environmental consultancy specialised in the undertaking of coastal and oceanographic engineering studies in the marine environment.
Address
Address: C/ Practicante Ignacio Rodríguez, s/n, Edificio Polivalente II, primera planta, oficinas 1, 2, 3 y 4
City: Las Palmas de Gran Canaria
Post Code: 35017
Island: Gran Canaria